Yogurt and Apple cake (butter free) for a perfect Spring Cake
Good apple pies are a considerable part of our domestic happiness according to Jane Austen.
Why don't combine apples and yogurt to bake a butter free cake then?
In this post I prepared a healthy and simple yogurt and apple cake. Healthy because doesn't contain butter. This cake is soft, yummy and lemon scented thanks to lemon zest. in other words, it worth a try. As usual, please let me know what you think in the comment at the end of this page.
Here below another photo taken by myself about the cake when it was ready. As an illustration, I put some sugars ladybugs and flowers but it is up to you. You can eventually leave it as it off the oven.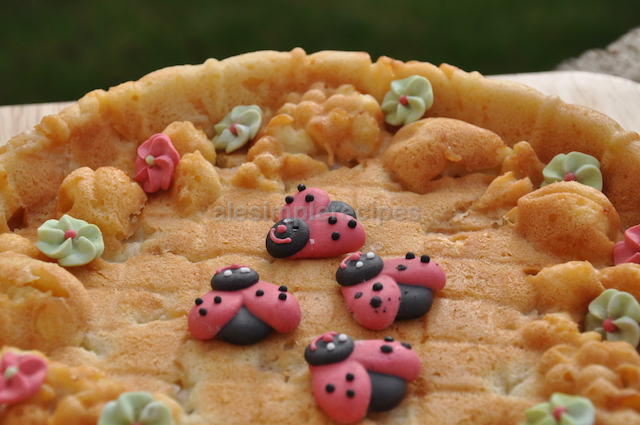 Ingredients required to make this Yogurt and Apple cake (no butter):
flour 300 grams;
apple 3;
sunflower oil 100 ml;
eggs 2;
sugar 100 grams;
soya plain yogurt 250 grams (note: you can eventually use a regular yogurt);
baking powder: A sachet (16 grams);
lemon zest from 1 lemon;
Icing sugar or sugar for decorations (it is an optional so you decide on how much to put on top). Preferably I won't put any as it is healthier.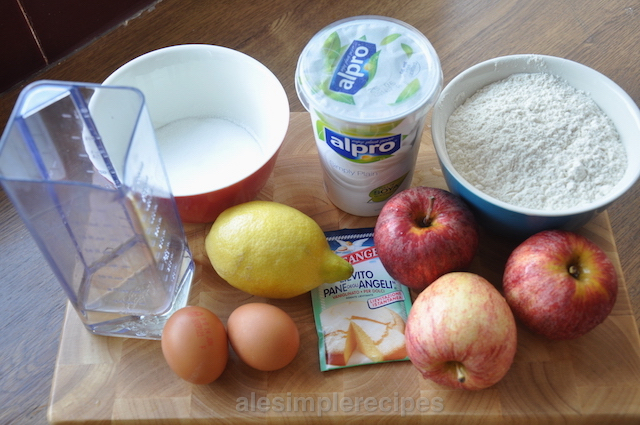 Tips about the yogurt:
You can use the regular yogurt, vanilla or soya . In my recipe I used the Alpro Soya Yougurt, I bought in Dunnes Store Dublin. You can also choose the almond yogurt and add some ground almonds to enhance the fragrance.
The cake is also delicious if you use the ricotta cheese instead of yogurt. The choice is yours, so grab an apron and bake with me.
Preparation: follow my instruction
Grate 1 lemon zest. Side apart.
Peel, then cut the apples into pieces and dip into flour. Side apart.
Whisk the 3 eggs with sugar and lemon zest. Add the other remaining ingredients (sunflower oil, yogurt, baking powder, 300 g of flour).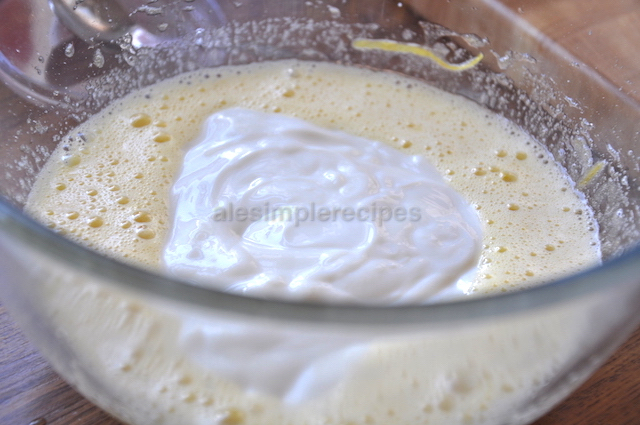 Put the tray in the oven: Bake at 180 for 30 minutes.
Do the toothpick test.
Let the cake to cool down when ready.
Decorate with icing sugar or sugar decorations: Optional!
a slice of cake
Spring cake served with sugar decoration
I hope you enjoyed reading my recipe. As usual please let me know what do you think about it and how did you find on preparing it. Do you have any suggestions or alternatives you tried? Please let me know on the comment section below. Please also visit me on Facebook Page and if you like, you can also share this recipe with your friends.