Minced Beef Stuffed Courgettes Recipe
Stuffed courgettes is a very tasty main dish, well known among classic Italian Recipes.
This courgettes have a shape of a small ball, so they are suitable to be filled well: Today's recipe is Courgettes stuffed with minced Beef (or minced meat).
This recipe is even more interesting because you will use the whole courgette: Its pulp for example will be added to the minced beef to enrich the filling. The stuffed courgettes are a perfect dish for the arrival of summer, to prepare well in advance to enhance your picnic on the occasion of the first trips out of town!
Stuffed courgettes with minced beef – Ingredients for 6 people
6 rounded courgettes (shape of a small ball);
1 clove of garlic;
Salt to taste;
250 Grams of minced beef;
70 Grams of Parmesan cheese ;
Black pepper to taste;
2 tablespoons of olive oil;
2 tablespoons of Fresh chopped parsley;
1 onion;
50 gr bread crumbs;
Nutmeg to taste before baking the stuffed courgettes;
Preparation of stuffed courgettes
Wash and drain the courgettes well.
Cut each courgette in half lengthways and scoop out the pulpy centre with a teaspoon, leaving an outside shell, 1cm thick. Use this pulp: chop lightly and set aside.
Salt the inside of the courgettes then flip the courgettes on a platter because they lose fluid vegetation.
Place the courgettes in a shallow baking dish or roasting tin, cover with foil and bake for 20 minutes or until tender – they should pierce easily with a fork.
Chop the onions, then take a fry pan, put oil and then fry the onions.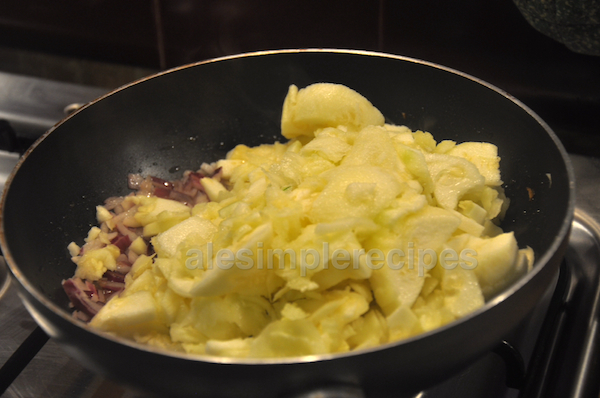 Once the onions are golden in colour, add the pulp to the onions. Cook them till tender;
Add a teaspoon of tomato puree to the mixture;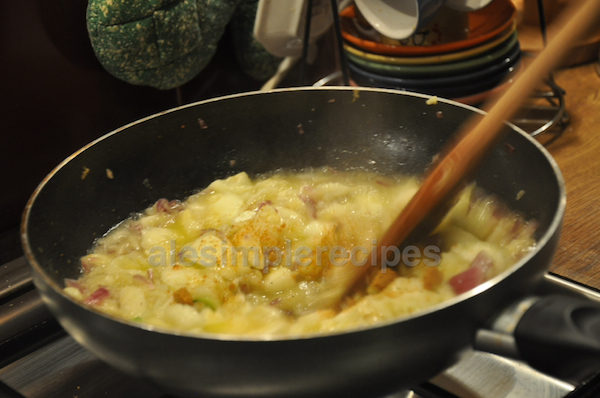 Take a bowl, add minced beef, Parmesan cheese, the flesh of the cooked courgettes and bread crumbs.
Add also chopped parsley, crushed garlic, then mix all the parts with your hand to obtain an homogeneous mixture.
Mix the ingredients very well until the ingredients are evenly absorbed.
Take back the courgette shells, now well drained.
Spoon the stuffing mixture into the courgette 'boats' and sprinkle with Parmesan
Grease a deep baking pan with a little olive oil and place the filled courgettes. If you like, add a sprinkle of nutmeg on top of each courgette.
Place the pan in the oven and cook for 30 mins until the stuffed courgettes will become golden and crisp on top.
Serve hot or cold along with some roasted potatoes if you like.
Below are my extra images from this recipe.