I know, I know, I had been on a long blog break during 2013 but for good reasons as I said on Facebook. Today I did, however, want to pop in to wish you all the very best for the New Year.
I enjoyed myself very much celebrating New Year's Eve Italian style in Dublin with people I love the most last night. I hope 2014 is good to you. We planned a big party to ring in the new year eating fish. How did you ring in the New Year? Did u have a ball whatever way you choose to ring in 2014?
New Year's Eve is a time for all things "new" – beginnings, resolutions and a chance to start again with a fresh slate. Yet many cultures traditionally bid adieu to the old year by eating particular foods that will hopefully ensure much happiness and prosperity over the following 365 days.
In fact, New Year's Eve in Italy is traditionally celebrated by wearing red underwear, drinking plenty of Prosecco and eating specific Italian dishes such as white risotto, Zampone (a dish made from pig's feet) and raisins. Another significant Italian tradition is to eat lentils and sausage well known as "Cotechino e Lenticchie" during the New Year's feast, which is said to bring good luck and prosperity in the New Year.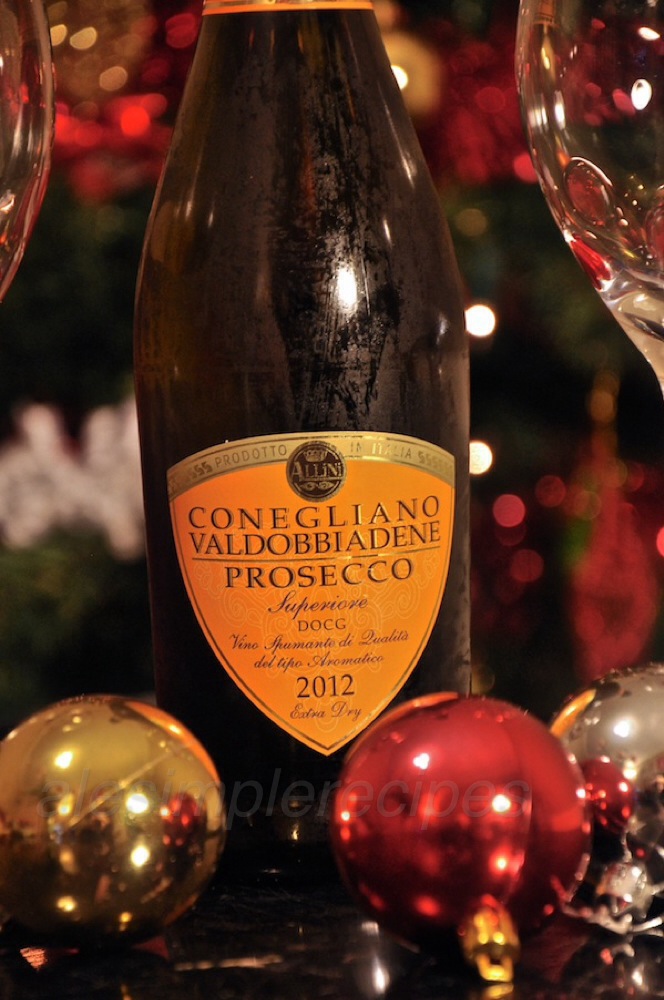 Historically, dry lentils were used in place of money for late night games played after dinner. The more lentils a person won, the more 'money' they had. Italian customs adapted the symbolism during the New Year to bring prosperity after midnight to those who consume the lentils. Generations have been preparing Cotechino ever since to maintain the tradition as a symbol of good luck.
What's more, A Spanish friend of mine was telling me yesterday that in Spain they usually ate the twelve grapes of luck. Something similar but different we have in Italy.
I was curious and I found out that it is a Spanish tradition that dates back from at least 1895 but became established in 1909. In December of that year, some alicante vine growers popularized this custom to better sell huge amounts of grapes from an excellent harvest.
So, if you are in Spain or wherever, if you like this tradition you should be eating grapes for good luck once the clock strikes midnight.
She was telling me that the tradition consists in eating a grape with each bell strike at midnight of December 31. According to the tradition, that leads to a year of prosperity. It was funny conversation, because she was also telling me that each grape is eaten with each beat of the bell, and because of it, people can have their mouth full of grapes at midnight. I like to try new things, so I did it and I had fun, about luck, I wish me good luck.
From last night, We all opened the book. Its pages were blank. We started to put words on them ourselves. The book is called opportunity and its first chapter is New Year's day. I like this "quote" because it remember me that another new year is here. Another year to live, to banish worry, doubt and fear, to love, laugh and give!
So I wish all of you a Happy New Year and that everything that you wish for in 2014 will come true. Bring on 2014!!!
Thank you all so much for being here and I look forward to sharing more of my photos, recipes and ramblings in the coming year.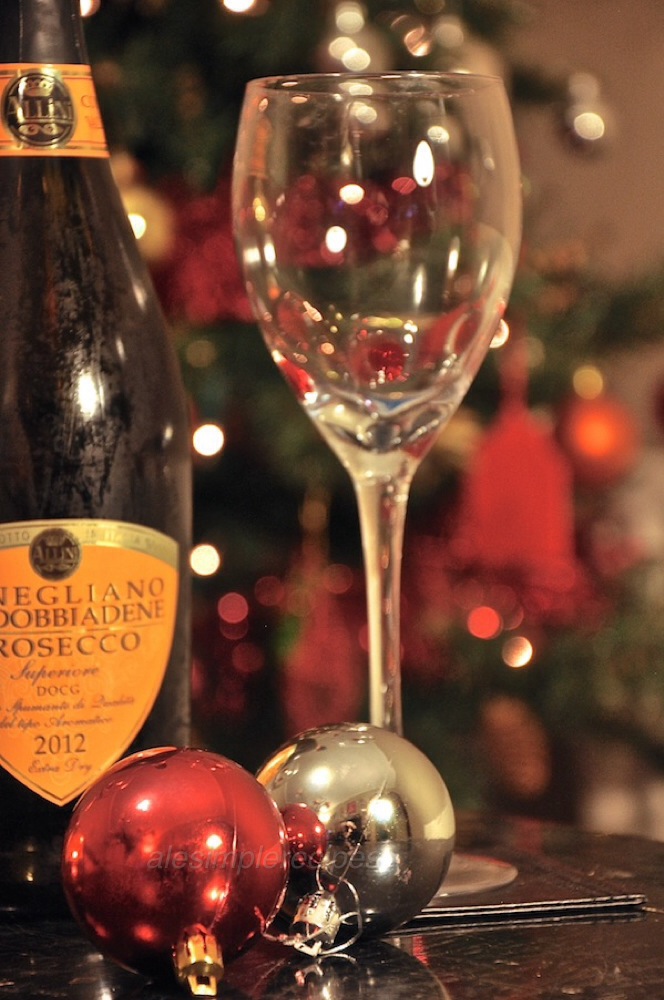 Happy New Year's day to you all.
Alessandra Neri by Alesimplerecipes