Baking essentials: What tool you need to buy?
My friend asked me once: What baking tools do I need to buy? So I thought that this post might be helpful to her and all the people who are looking for a simple guide in Buying Bakery Tools.
In this post I am writing a list of all baking essentials you need to have at home, so you can make the perfect cakes, desserts and baked food. As the wise says "The right tool for the right job".
If you think about it: having the right tools is essential to successful baking. With the proper equipment on-hand, you will have better results and be encouraged to bake more often.
Baking Tools you can't live without them
Hand Mixer to whip, mix and emulsify easily. Delectable light, fluffy mixtures and batters in an instant.
Rimmed Baking Sheet to bake cookies, biscuits, scones, and jelly roll cakes, as well as for roasting oven fries and asparagus.
Wire Rack: Wire cooling (baking) racks are an important addition to essential cooking equipment. The purpose of a wire cooling rack is to allow the air to circulate freely around the cooling baked item, letting it cool down evenly and quickly. Choose the wire cooling rack according to size. In fact, while cookies can be fitted onto a small rack easily, a cake or bread will need a rack that definitely fits their size. Tip: This came with my oven itself.
Cake Pans: What is the right mold? There are many mold on sale, some are more suitable for the oven, others for the microwave so choose them according to the purpose. Just to let you know, the pyrex ones are perfect to control the cooking, while the silicone baking pans are great for turning out well and with ease: Graduated cake pans are used for layer cakes. They should be 20- 23cm in diameter and 5cm deep. To start with you can get a bread loaf and a round/square tin.
Cookie Cutters for baking cookies in funny, different and seasonal shapes.
Rolling Pin: Look for a slightly heavy wooden pin. A pin without handles offers more control.
Aluminium foil – Needed only for pizzas or for any grilling, you can get the roll in any dept store. You can use butter paper as an alternate as we get it in any stationary shop.
Parchment Paper baking: you can find it easily at Tesco stores.
Heat resistant, non stick, and disposable. Parchment paper can be reused several times, especially when using it to bake cookies, but will become brittle after several uses of a single sheet and should be replaced at that point.
Used to line sheets and pans for easy release.
Eliminates need for greasing: the best thing about parchment paper is that it is non stick, so it eliminates the need for greasing cookie sheets when you put a piece of parchment down before you portion out your cookie dough.
It is recommended for lining baking sheets, lining cake pans and being used to roll out pie crusts and cookie dough.
Nonstick Baking Mat: Heat-resistant silicone mat. Used to line baking sheets. Washable and reusable. I bought it in Lidl store but I am sure you can find it in many other local stored nearby you.
Mixing Bowls: The best ones are the Sol mixing bowl from Pyrex. Preparation is the key to a great meal and these utensils to make preparation a breeze. Look for deep bowls with a flat base for stability and a curled rim for pouring. It is better to have them in different sizes : 2.5-qt. bowl, 4-qt. bow and 6-qt. bowl.
Measuring Cups and Spoons: Measure dry ingredients in graduated metal cups. Graduated measuring spoons used for dry or liquid in majority of non Italian recipes.
Kitchen Timer: practical and useful. Even if your oven comes with a timer, you need another one on hand to time several things at once.
Whisk: A whisk is a cooking utensil used in food preparation to blend ingredients smooth, or to incorporate air into a mixture, in a process known as whisking or whipping. Whisks are commonly used to whip egg whites into a firm foam to make meringue, or to whip cream into whipped cream. Most whisks consist of a long, narrow handle with a series of wire loops joined at the end. Look for stainless steel with fine wires.
A rubber spatula: is a cooking tool that has a rubber head. The handle may be made of plastic, metal, or wood. It is common for these spatulas to be used when cooking with pots and pans that are easily scratched by metal utensils. Also, it is common for people to use these types of spatulas instead of those with a metal head because they can usually be washed in a dishwasher instead of requiring hand washing.
Bench Scraper: very handy. Used to loosen dough from work surface, score cookies, and transfer nuts or chocolate into a bowl.
Pastry Brushes:Come in a variety of sizes. Used for buttering pans and applying egg wash.
Pastry Bag and Tips : if you like decorating, this is an essential for decorating cakes.
Since I moved to Dublin my baking essentials have increased visibly: I love shopping and more buying things for my kitchen and for baking. Here some image taken from my kitchen.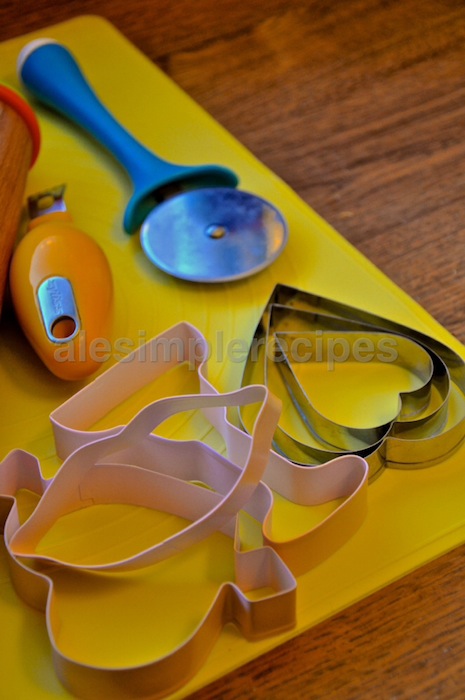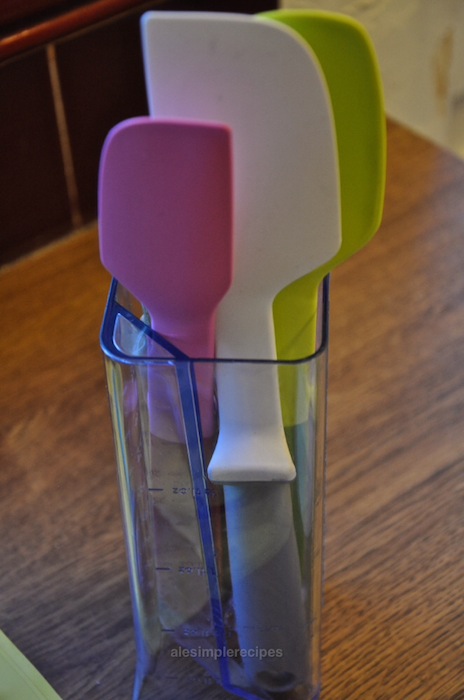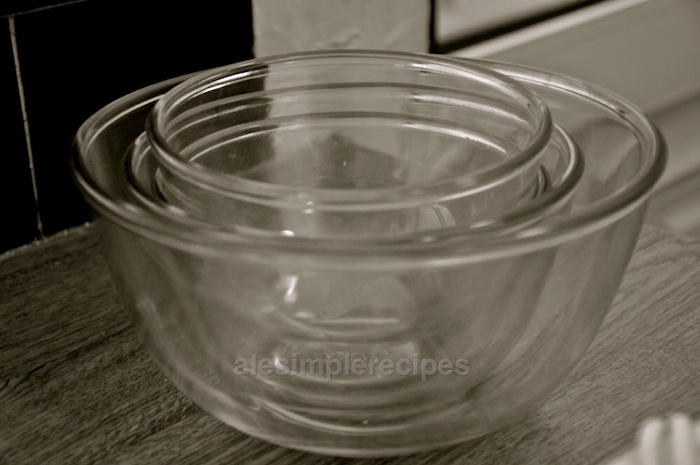 To keep updated with my new recipes why do not follow me on my Facebook page?